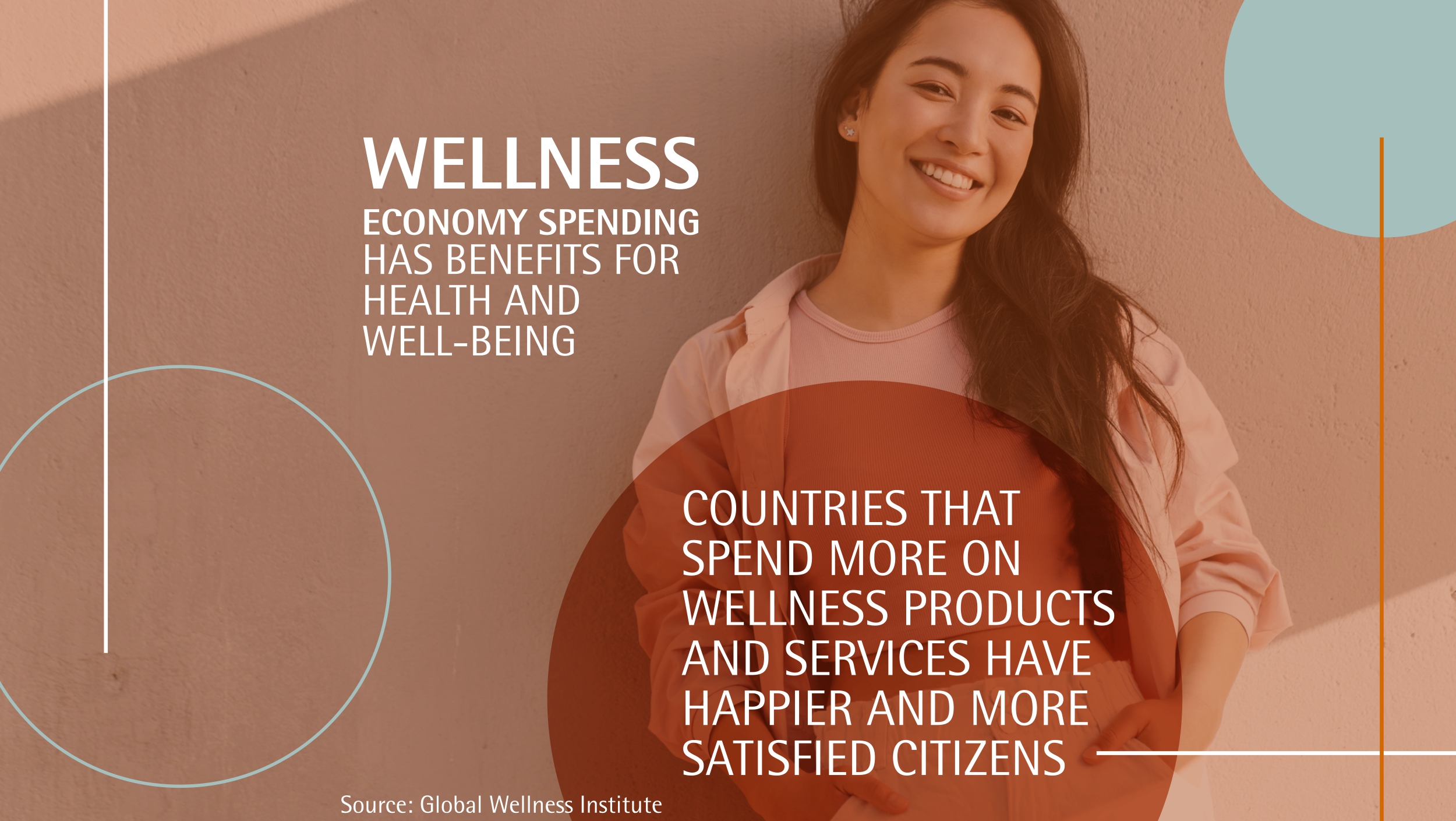 Health, happiness and the Wellness Economy
1 March 2023
This report examines the nexus of wellness spending, health, and happiness, in a collaboration between the Global Wellness Institute (GWI) and a key author and statistician for the UN World Happiness Report.
People are happier in countries which spend more on wellness.
A recent report by the Global Wellness Institute highlighted for the first time the relationship between the wellness economy and life satisfaction in 218 countries. In those countries where the expense of wellness products and services is higher, people are on average happier and more satisfied with their lives. The greatest life satisfaction is mostly related to the expense in the areas of corporate wellness, healthy eating and physical activity.
Good news for people's health too. Countries with flourishing wellness economies have better population health indexes such as life expectancy and infant mortality.
Therefore, the report suggests that investments in the wellness economy by public or private entities could be an important boost to increase the psycho-physical health of citizens.
Source: Global Wellness Institute – Health, Happiness, and the Wellness Economy: An Empirical Analysis