Spreading the Culture of Wellness for the benefit of all
The Wellness Foundation supports scientific research, health education and the promotion of the culture and benefits of Wellness lifestyle in all the environments.
The World Health Organization has sounded the alarm: the dramatic increase in sedentary lifestyle over the last 30 years has created a real global health emergency. Noncommunicable diseases (NCDs), including heart disease, stroke, cancer, diabetes and chronic lung disease, are collectively responsible for 74% of all deaths worldwide. NCDs share four major risk factors: tobacco use, physical inactivity, the harmful use of alcohol and unhealthy diets.
In this scenario it is urgent to take action. Wellness lifestyle can and should be integrated into all the settings in which people live: at home, at school, at work, in health centres, on vacation.

By creating a Wellness Ecosystem, we can help people adopt correct lifestyles, with a positive impact on their quality of life, their health and the Planet's health too.
Worldwide
Source: WHO/IDF
1.9
billion adults overweight (39% adult population)
537
million people with diabetes
39
million children (under 5) overweight or obese
+400%
growth of obesity among adolescents over the past 30 years
80%
adolescents who do not get enough exercise (85% girls, 78% boys)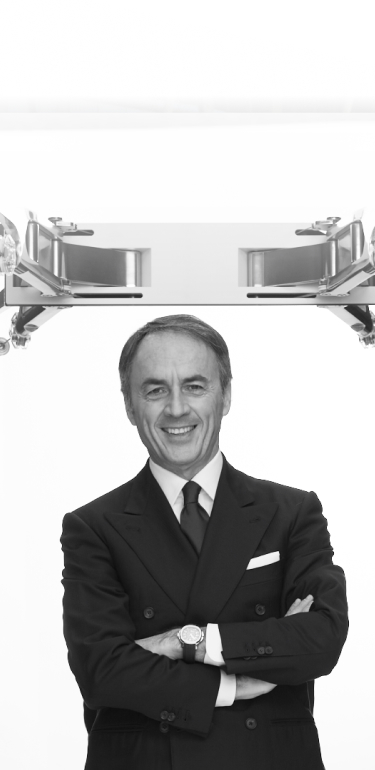 Nerio Alessandri is the pioneer of Wellness: in 1993 he introduced the concept of Wellness for the first time in history. 30 years of vision, passion and determination in promoting the culture of Wellness worldwide have turned this ideal into an opportunity for all. For this purpose, in 2003 established the Wellness  Foundation, a non-profit organization that promotes the culture of Wellness from the Wellness Valley all over the world with projects and initiatives that focus on people, their health and their happiness.
Nerio Alessandri was born in Cesena on April 8, 1961. In 1983, at the age of 22, he founded Technogym. The first equipment for the gym was designed and built in his own garage at home, as a result of his enthusiasm for sport, his skills as a designer and his passion for design. Today Technogym is Wellness Company, a world leading brand in products and digital technologies for fitness, sport and health. Every day 55 million people train with Technogym in over 100 countries.
Mens sana in corpore sano. Mens sana in corpore sano. Mens sana in corpore sano. Mens sana in corpore sano.
03.
The origins of wellness
Wellness is living well by combining mental and physical health: a balanced lifestyle that has its roots in ancient Roman culture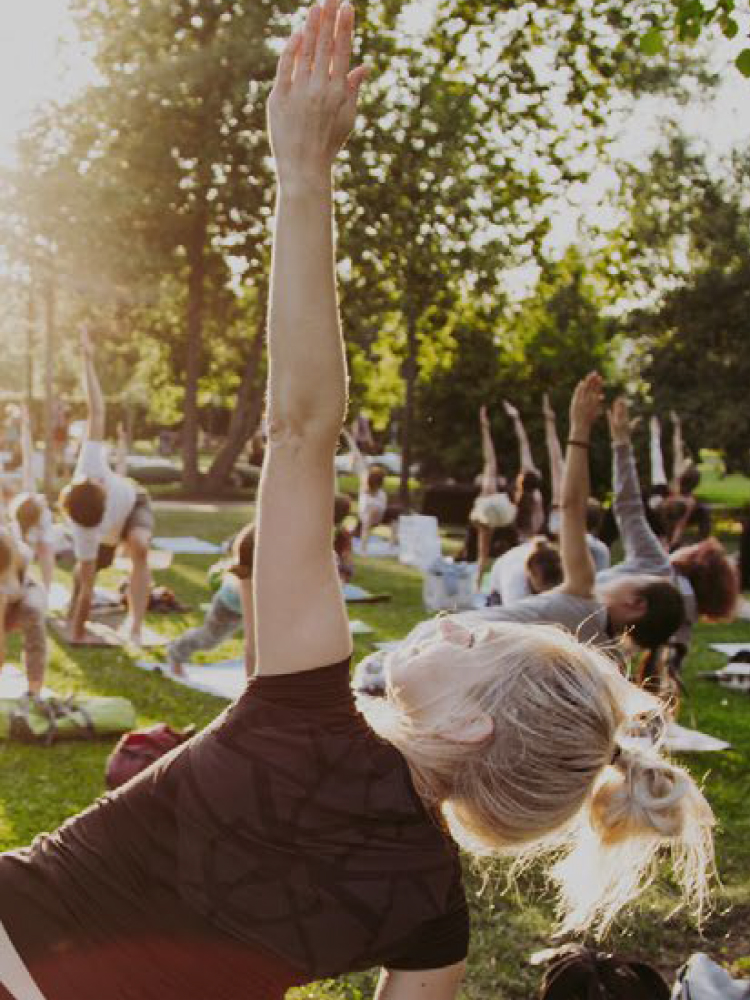 Already two thousand years ago the Latin poet Giovenale with his motto "mens sana in corpore sano" supported the ideal of healthy and balanced living.

It was only in 1993 that the concept of Wellness was born as we know it from the vision of Nerio Alessandri: the union of well-being and fitness. In a world dominated by the American culture of fitness, the pioneering vision of "wellness" triggers a real epochal change: physical exercise is not a hedonistic activity, but it is a source of well-being, essential for physical and mental health.
Wellness is not a fashion or trend of the moment but a lifestyle that must be promoted and disseminated as a social opportunity for the benefit of individuals and the community. An innovative approach that commits each of us to improving the quality of life through education in regular physical activity, a balanced diet and positive mental approach.

The Pyramid of Wellness Lifestyle was developed in the 90s by Technogym's Scientific Department to provide a simple visual guide of the three key components of Wellness.
The structure of the Foundation is defined by its Bodies:
Board of Directors
Scientific Committee
Team
Board of Directors

Nerio Alessandri
President
Pierluigi Alessandri
Vice President
Erica Alessandri
Director
Federica Alberti
Director
Scientific Committee
Marco Cardinale
Executive Director of Research and Scientific Support, Aspetar - Qatar
Matthew Kampert
Sports Medicine Specialist, Cleveland Clinic - USA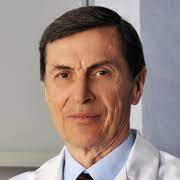 Alberto Mantovani
Scientific Director, Istituto Clinico Humanitas
Emeritus Professor, Humanitas University - Italy
Chair of Inflammation and Therapeutic Innovation
William Harvey Research Institute | Queen Mary University - UK
Robert Newton
Professor of Exercise Medicine
Deputy Director of ECU's Exercise Medicine Research Institute - Australia
Silvano Zanuso
Scientific Research & Communication Director of the Wellness Foundation
Adjunct Associate Professor at the Edith Cowan University in Perth - Australia
Team
Federica Alberti
Director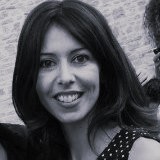 Daniela Tamburini
Programs and Activities Development
Benedetta Andreoli
Communication
Silvano Zanuso
Scientific Director
The Foundation, a non-profit organization, carries out its activities in conditions of independence and autonomy thanks to donations and contributions from individuals and businesses.

Participating in the life of the Foundation means giving this reality the opportunity to interact in an authoritative manner, at national and international level, with public institutions and other social forces.