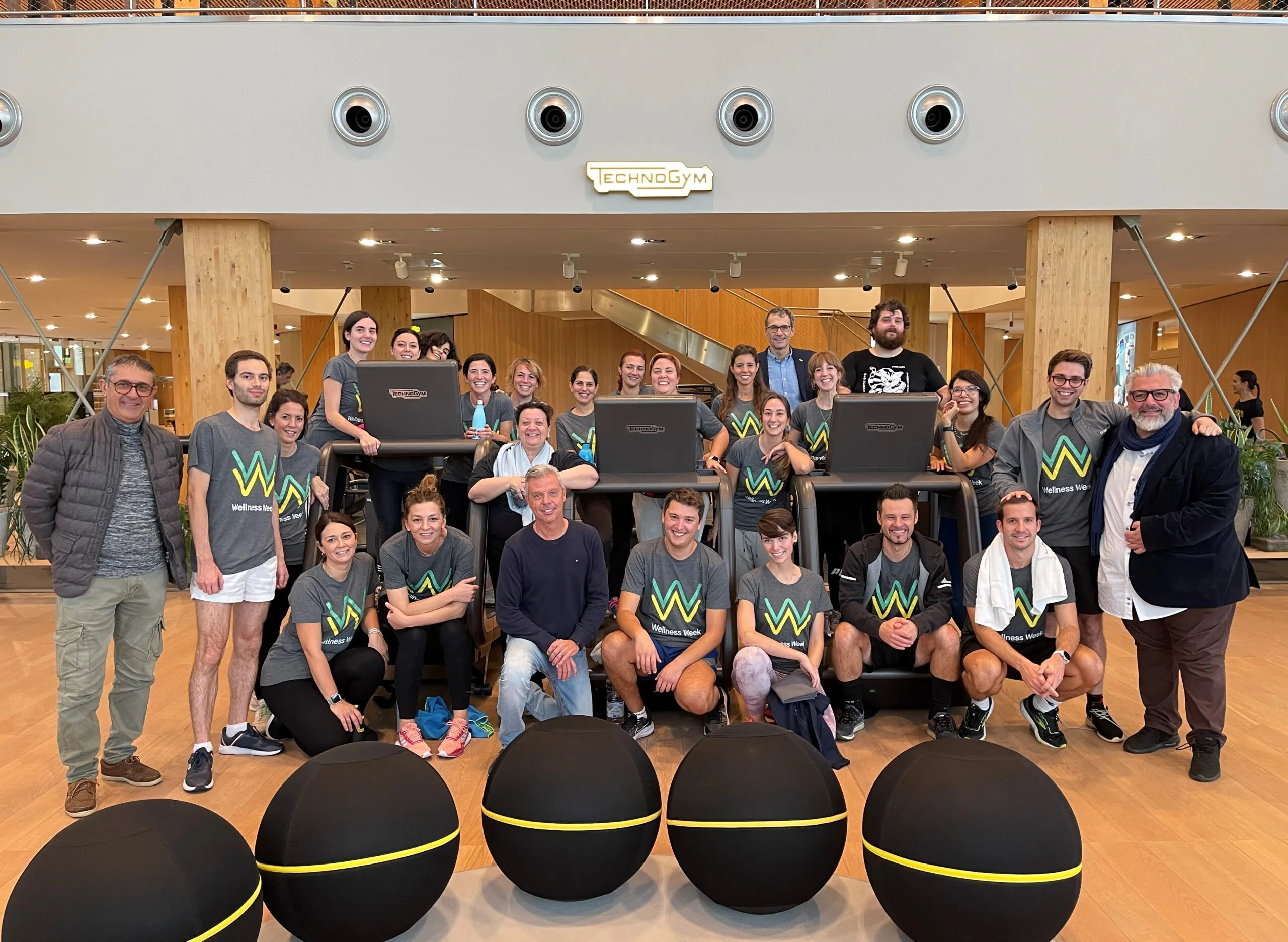 Prescribing exercise as medicine
16 December 2022
On November 15, 2022 the 7th edition of the training course for general practitioners on exercise prescription was held at the Technogym Village in Cesena.
This cutting-edge initiative has been promoted by the Wellness Foundation since 2014 thanks to an agreement with the Emilia-Romagna Region, the Regional Health Authority and the local medical associations.  
In fact, Emilia-Romagna has been one of the first regions in Europe to adopt the prescribing of physical exercise in its healthcare system for the prevention and treatment of chronic diseases.
The training course is designed to train young general practitioners on methodologies for the prescription of exercise for diseases such as diabetes, hypertension, cardiovascular diseases, Alzheimer and skeletal disorders.
The scientific program is developed in collaboration with Technogym,
a founding partner together with the American College of Sports Medicine (ACSM) and the American Medical Association (AMS) of the global health initiative "Exercise is Medicine". It includes theoretical lectures, meeting with experts, interactive exercises and practical sessions at the T-Wellness Centre, Technogym's corporate gym, where family doctors can try exercise protocols and learn more about the latest equipment and solutions to create personalized precision programs for their patients.
General practitioners also receive advice on how to integrate exercise counselling into their regular medical practices for prevention.
To date, more than 500 general practitioners of the Wellness Valley district (Romagna) have participated in this program, which is held regularly three times a year at the Technogym Village.
For more information