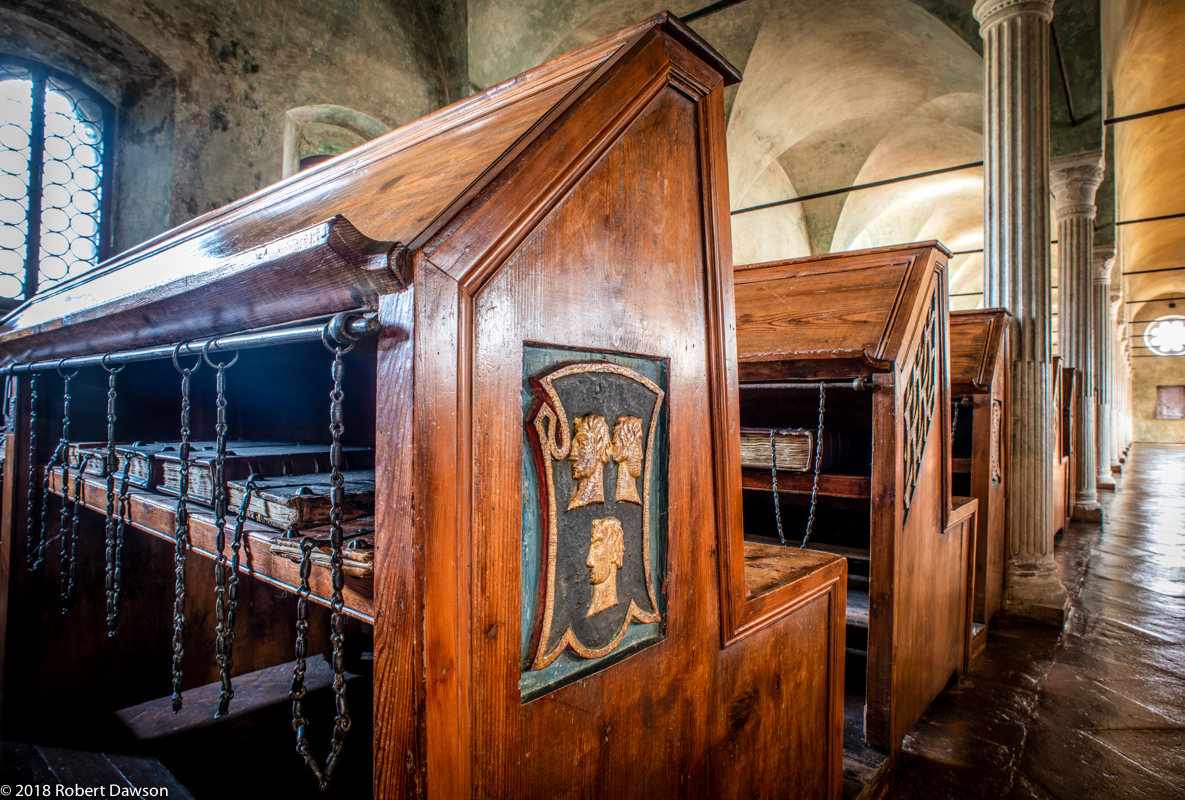 Library Malatestiana Cesena
The first example of a civic library in Italy and Europe, the Biblioteca Malatestiana of Cesena is also the only perfectly preserved medieval library that has survived to the present day. Commissioned by Malatesta Novello and built by architect Matteo Nuti, a pupil of Leon Battista Alberti, in the mid-15th century, it was included in the UNESCO "Memory of the World" register for its extraordinary historical and cultural heritage.

Considered by many experts to be one of the most beautiful in the world, the Malatestiana Library in Cesena houses a priceless treasure of thousands of volumes, extremely rare miniatures, incunabula, manuscripts, autograph letters, maps and the smallest book readable with the naked eye in the world.

Alongside these ancient marvels, today the Malatestiana hosts an intense activity of exhibitions, conferences and shows, meetings with authors as well as guided tours by appointment.